About Us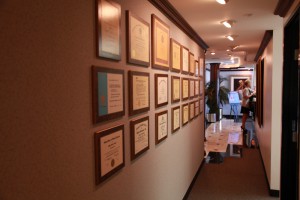 Laguna Beach Rejuvenation and Wellness is run by Dr. Daniel C. Mills, M.D., F.A.C.S. as an extension of his Laguna Beach practice, Aesthetic Plastic Surgical Institute. To better assist all of our patients, and to provide the greatest convenience possible, Laguna Beach Rejuvenation and Wellness is located in Dr. Mills' main plastic surgery office. Each staff member is specially trained by Dr. Mills and shares his philosophy that every person, whether patient or staff member, is treated like family. It is important to Dr. Mills that his office staff and facility reflect his own values and standards for patient care. All of the staff at Laguna Beach Rejuvenation and Wellness strive to take the time to build trust and confidence by listening to each patient's needs and educating them on available procedures.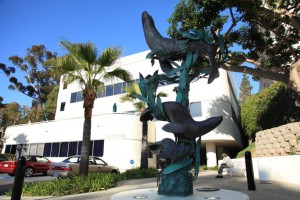 Laguna Beach Rejuvenation and Wellness is designed to offer patients a range of effective, minimally-invasive aesthetic enhancement alternatives that can improve your skin and rejuvenate your appearance. We provide treatment options using the most state-of-the-art laser technology to replenish the skin's healthier layers, reduce skin damage and signs of aging, remove undesired hair, and correct a number of other issues you may be having with your skin. Laguna Beach Rejuvenation and Wellness also offers leg vein treatment, BOTOX® Cosmetic, top-of-the-line skin care products, and much more.
Please contact Dr. Daniel C. Mills for more information on Laguna Beach Rejuvenation and Wellness. We will be happy to answer your questions.
Dr. Daniel C. Mills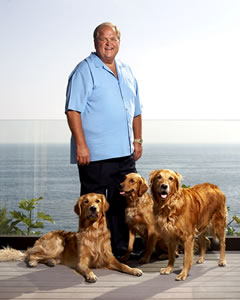 Presiding over a thriving Laguna Beach based practice, Aesthetic Plastic Surgical Institute, Dana Point plastic Surgeon Dr. Mills offers a wide variety of aesthetic proceures with a focus in facial rejuvenation, ultrasonic liposuction and transaxillary breast augmentation. His gentle outward demeanor contrasts with an inner drive toward continuous improvement in everything he does. "My philosophy is that each case must be done better than the last; I am always refining. I am also dedicated to quality in the overall experience we provide each patient." You will find that he has chosen his staff members for their caring attitudes as well as for their professional credentials.
Dr. Mills went to medical school at the Loma Linda University School of Medicine and did his general surgery residency at Wright State University in Ohio. Dr. Mills is an active member of The American Society for Aesthetic Plastic Surgery (ASAPS-President 2016/2017), American Society of Maxillofacial Surgeons (ASMS), California Society of Plastic Surgeons (CSPS-President 2007-2008) , and a Fellow of the American College of Surgeons (FACS).
View Dr. Mills' Curriculum Vitae
Dana Point Plastic Surgeon Dr. Mills' patients appreciate his attentive consultation style and extensive follow-up.
Careful preoperative evaluations and a watchful eye on a patient's postoperative progress are critical to getting good results. I also put a great deal of emphasis on pain management, utilizing a pain pump when appropriate, and healing therapy, such as oxygen therapy, as key safety and recovery components. The sooner people are up and walking around, the less chance of complications and the less narcotics used.
~ Dr. Mills
A perpetual student, he is always seeking new surgical and nonsurgical techniques that promise enhanced results. "I am bullish on the future of aesthetic procedures." And, this lifelong student is also a teacher. Dr. Mills is an associate clinical professor of plastic and reconstructive surgery at Loma Linda University School of Medicine. As a key contributor to the endowment for the Aesthetic Plastic Surgery's Educational Research Foundation, you could say he is also bullish on the education research necessary to perpetuate his speciality's growth.