Recovery from Non-Surgical Cosmetic Enhancement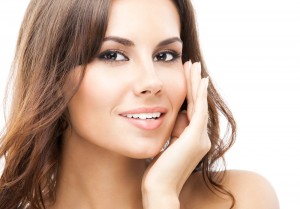 The typical recovery times for non-surgical cosmetic enhancement treatments can vary. While some procedures require little to no downtime at all, others may result in swelling, bruising, and/or skin discoloration that take a week or longer to resolve. In an effort to provide a useful resource for patients considering non-surgical cosmetic enhancement, we've compiled some basic information to highlight what most patients can expect concerning recovery and downtime for various treatments offered at our medical spa, Laguna Beach Rejuvenation & Wellness.
Body Sculpting/Contouring
For patients interested in non-surgical body contouring, we offer CoolSculpting® and VASERshape®. Though the skin in the targeted area(s) may be slightly red following treatment, little to no downtime is generally required due to the non-invasive nature of these procedures.
Injectables and Dermal Fillers
We offer a number of injectables and dermal fillers for patients interested in addressing lines, wrinkles, volume loss, and other common signs of aging in the face. Included among these injectable options are BOTOX® Cosmetic, Dysport™, Xeomin®, JUVÉDERM™, Restylane®, BELOTERO BALANCE®, JUVÉDERM VOLUMA™ XC, RADIESSE®, Sculptra® Aesthetic, and Artefill®. Following treatment, some minor bruising may occur, but most patients are able to resume their daily routines immediately.
Skin Tightening and Laser Treatments
The skin tightening and laser treatments we offer include Ultherapy®, Aluma™, Cutera® ExcelV™, Clear + Brilliant®, and Active FX™. As a non-invasive procedure, most patients return to normal activities immediately after Ultherapy®. For Aluma™ and Cutera® ExcelV™, some mild redness and swelling can be expected, but little to no downtime is typically necessary. Similarly, there is generally no downtime after Clear + Brilliant® laser therapy, and though your skin may feel slightly rough for about one week, you can wear makeup the same day as your treatment.
If you are having broken blood vessels corrected with the Cutera® ExcelV™ laser, you may experience some skin discorations in the treatment area for up to a week. Following Active FX™ laser treatments, downtime is often about one week (five to seven days).
Medical Grade Skin Care
Medical grade skin care services offered at our med spa can be used to treat skin dullness, clogged pores, sun damage, age spots, hyperpigmentation, and many other concerns for a revitalized appearance. Most peels – including micropeels, the ZO® 3 Step Stimulating Peel™, the Vitalize Peel®, the Rejuvenize Peel™, the mybody™ PROBIOTIC YOUTHBOOST™ peel, and Cosmelan Depigmentation Treatment – generally require very little downtime, though the skin may show some signs of irritation after treatment. Following Dermasweep™ treatments, the skin may appear pink, but normal activities can often be resumed immediately.
Ultimately, it is important to note that recovery time for any of the treatments named above will vary based on the unique individual and his/her needs. More personalized information about what to expect can be discussed at the time of your consultation.
Contact Our Medical Spa
To learn more about recovery from non-surgical cosmetic enhancement, or to schedule a consultation at our medical spa, please contact us today.