BOTOX® Cosmetic: My Preventative Maintenance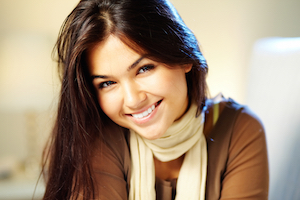 Many young women find themselves in a "beauty routine" of upkeep to stay healthy and preserve their youthful appearance. Often, these routines incorporate hair, nails and other temporary exterior resolutions. According to a 2010 report released by the American Society for Aesthetic Plastic Surgery, 15.2 percent of individuals over the age of 19 are adding BOTOX® injections to their maintenance routine.
BOTOX® Cosmetic is injected into muscles to temporarily improve the look of various lines on the face. The ease of this procedure and efficacy of results make BOTOX® Cosmetic a vastly popular procedure among young women. There is minimal downtime required, and the procedure can often be completed within a lunch break. A "Preventative BOTOX® Cosmetic" treatment is customized to provide reduced muscle activity before defined lines and wrinkles develop.
The foundation for fighting early signs of fine lines daily includes healthy eating habits, ensuring adequate sleep and limiting UV exposure. Voula, our Clinical Aesthetician, would also recommend a monthly skin care service in addition to your at-home regimen to enhance the condition of your skin and reverse signs of damage.
To schedule a complimentary consultation at Laguna Beach Rejuvenation & Wellness, call (949) 499-2800 or contact us online today.