Starting a New Year in Last Year's Skin?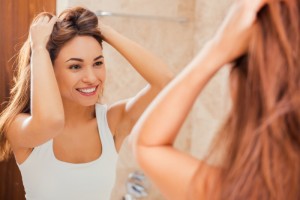 During the first weeks of the 2015 year, many of our patients at Laguna Beach Rejuvenation & Wellness are putting their best foot forward for success and overall wellness. Whether it is a new diet or breaking bad business habits, confidence is the key. Feeling and looking your best can give you the confidence you need, and your skin can be the best place to start.
The Smart Beauty Guide estimates that just under half a million peels were used in 2014. An option for addressing the damaged outer layer of skin is utilizing non-invasive chemical peels. Affordable and effective, peels can be an easy way to enhance radiance and start revealing healthy-looking skin in just under an hour. SkinMedica® Peels – such as Illuminize Peel®, Vitalize Peel®, or Rejuvenize Peel® – have been developed to address all skin types, diminish the appearance of fine lines and wrinkles, enhance skin texture, and reduce the appearance of dark spots, acne, and various other perceived skin imperfections.
There is a variety of options to consider when choosing the best peel for you. Whether it be the Illuminize Peel®, the Vitalize Peel®, or the Rejuvenize Peel®, a new year calls for new radiant skin.
For more information about chemical peels available at our Medical Spa, our Clinical Aesthetician, Voula, will be happy to answer any questions you may have. Please contact her online or by phone at (949)954-5764.