Beauty for Life: Healthy Living & Skin Care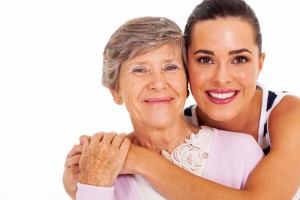 Over the course of the next three blog posts, I will be highlighting what I refer to as the Beauty for Life treatment plan. As its name suggests, following this progression of cosmetic enhancement treatments can help you establish a solid aesthetic foundation and preserve a youthful, healthy appearance throughout your lifetime.
Maintaining beauty for life begins with healthy living, wellness, and quality skin care. Eating well, exercising regularly, getting quality sleep, not smoking, staying out of the sun, decreasing stress, sustaining proper hormone balance – all of these elements and more contribute to establishing a strong foundation for beauty that can last a lifetime. Furthermore, everyone can greatly benefit from better skin care, regardless of age. From acne treatments when you're young to various medical grade skin care techniques as you grow older, taking care of the largest organ of the body – your skin – can be exceptionally helpful for preserving a more youthful appearance.
Many patients find quality skin care regimens to be an excellent way to combat the first signs of aging. There's no question that Micropeels, DermaSweep™ treatments, and other exfoliating techniques designed to get rid of dead, devitalized tissue can give your skin a nice glow. Additionally, advanced skin care products can be used routinely to address dullness, uneven tones and textures, sun spots, age spots, and more. Nevertheless, just as healthy living can only go so far, there may come a day when good skin care will no longer completely do the trick. When this happens, the next step is often to start considering dermal fillers and injectables.
To learn about the role dermal fillers and injectables play in helping you maintain beauty for life, be sure to stay tuned for my next blog post.
– Dr. Daniel Mills, Board Certified Plastic Surgeon
Contact Our Office
If you are interested in any wellness services and/or skin care products and treatments, please contact us today to schedule a consultation.