How Does BioIdentical Hormone Replacement Therapy Work?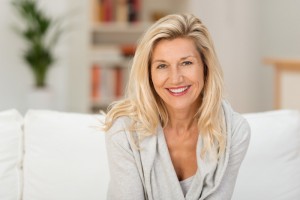 By the age of 40, the vast majority of people will start to experience hormonal imbalances and/or deficiencies due to environmental and dietary damage, as well as the natural process of aging. While some individuals may never notice any negative effects from these changes, others might experience symptoms such as trouble sleeping, an inability to concentrate, weight gain, reduced energy levels, hair loss, decreased libido, and even mood swings and/or depression. The good news is, a revolutionary treatment known as BioIdentical Hormone Replacement Therapy (BHRT) can often help alleviate these issues by restoring balance to various hormone levels in the body.
At Laguna Beach Rejuvenation & Wellness, we offer BHRT as one of our many services intended to help patients achieve optimal health and vitality. Since every patient case is unique, one of our specially-trained providers will first perform an in-depth evaluation – which includes laboratory testing – to determine where the individual's exact hormone imbalances are. Once identified, the provider will then formulate a personalized natural hormone regimen to help restore and maintain proper balance. In addition, treatment may also include nutritional supplements, dietary recommendations, fitness programs, and stress management. It is important to note that hormone levels generally continue to fluctuate with age, so ongoing evaluation and care may be necessary in order to adjust treatment accordingly.
Ultimately, with the guidance and support of an experienced provider, BioIdentical Hormone Replacement Therapy can be an excellent option for individuals seeking to treat the negative symptoms of hormone imbalance. For more information about BHRT, please visit our page on the various wellness services offered at our practice.
Contact Our Practice
If you are interested in BioIdentical Hormone Replacement Therapy and would like to schedule a consultation at Laguna Beach Rejuvenation & Wellness, please contact us today.