Beauty for Life: Laser Treatments, Skin Tightening, & More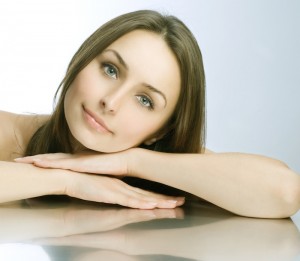 In my previous post, I highlighted how injectables and dermal fillers can be used to treat a vast number of common aging indications. As mentioned, once these modalities reach their limit, it may be time to consider laser treatments and/or nonsurgical skin tightening.
Laser treatments like Cutera® ExcelV™ can help treat an array of conditions including port wine stains, dilated and/or broken blood vessels, red lesions, and even Rosacea. Many laser techniques can also help stimulate the natural production of collagen within your skin, which can improve skin elasticity and further enhance rejuvenative results. Ulthera® is the only FDA-cleared nonsurgical treatment for lifting skin on the brow, chin, and neck. As a nonsurgical procedure, Ultherapy® does not require any incisions, sutures, or recovery.
From the makers of Fraxel®, Clear + Brilliant® and Clear + Brilliant Perméa laser treatments provide fractional resurfacing to give the skin a healthy glow with no downtime. In addition to achieving this more youthful radiance, Perméa can also improve the appearance of hyperpigmentation. Most effective in a series of four to six treatments, both the Clear + Brilliant® and Clear + Brilliant Perméa laser treatments can be excellent for the prevention of age-related changes as well as skin maintenance after Ulthera® and Active FX™, the latter of which is a fractionated CO2 treatment that can help keep the elements of your skin fresh and rejuvenated.
Further medical spa treatment options include nonsurgical body contouring and cellulite reduction techniques such as CoolSculpting® and Cellfina™. CoolSculpting® is a non-invasive alternative to liposuction with no downtime or anesthesia. Through it's fat-freezing technology, this innovative treatment is used to eliminate stubborn fat deposits on the abdomen, back, legs, and arms. Additionally, it has a 95% patient satisfaction rate. With Cellfina™, we now have a truly effective treatment for cellulite. Previous techniques never actually cured cellulite issues, but Cellfina™ has shown a 94% satisfaction rate for patients within one year. Once again, however, when these laser and body contouring med spa treatments are no longer able to fully meet your expectations, it may be time to consider plastic surgery as your best option.
The beauty of coming to my office is that we offer the entire spectrum of aesthetic treatments, from wellness and skin care all the way to plastic surgical intervention. Other offices only have a portion of this, often causing them to push patients towards the specific services and procedures they employ. Since we have the entire gamut of cosmetic treatment, we will direct you towards what's right for you and what will serve you best.
– Dr. Daniel Mills, Board Certified Plastic Surgeon
Contact Our Med Spa
For more information about our comprehensive range of Beauty for Life cosmetic treatments and procedures, or to schedule a consultation with Dr. Mills, please contact us today.