What Areas Can Be Treated with Ultherapy®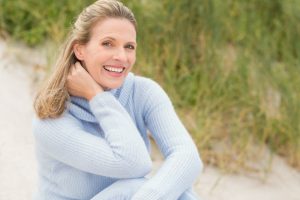 Ultherapy®—also known as Ulthera®—is an innovative procedure designed to lift and tighten sagging skin without the need for surgery or extended downtime. Using ultrasonic energy, this non-invasive technique stimulates the natural production of collagen and elastin within foundational layers of skin tissue, eventually leading to smoother, firmer skin and a more youthful overall appearance as collagen and elastin continue to grow.
Ultherapy® is currently approved by the U.S. Food and Drug Administration (FDA) to tighten and strengthen skin in the following areas:
Brow

Beneath the chin (submental region)

Neck

Décolletage
Ideal candidates for Ultherapy® typically include individuals desiring to non-surgically treat minor to moderate skin sagging and tissue laxity responsible for the appearance of a drooping brow line, jowling, and/or lines and wrinkles throughout the the regions listed above. In most cases, Ultherapy® can be combined with KYBELLA®, laser resurfacing, injectables, and various other minimally invasive or non-invasive procedures to achieve a more comprehensive enhancement.
If you have any additional questions about Ultherapy®, or if you wish to schedule a consultation at our med spa to find out if this treatment is right for you, please don't hesitate to contact Laguna Beach Rejuvenation & Wellness online or by telephone today.