What is Cellfina™?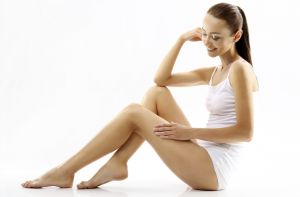 Millions of individuals are affected by cellulite, and one of the more frustrating aspects of this common condition is that there have traditionally been very few effective remedies available to address it. The good news is, an advanced procedure called Cellfina has shown remarkable results for patients looking to reduce signs of cellulite and achieve smoother, less "dimpled" skin.
Cellfina is cleared by the United States Food and Drug Administration for the treatment of cellulite, and our practice was one of the first in the nation to offer it. This innovative, minimally invasive procedure is designed to address cellulite at its source: the fibrous bands below the surface of the skin that pull tissues down and create the appearance of dimples. Cellfina utilizes a small device to apply repeated bursts of mild pressure on the fibrous bands so that they release their hold on the skin, ultimately helping the surface layers to smooth out. This quick, in-office procedure often yields significant results after just three days, and outcomes have lasted a minimum of one year for some patients.
Our board-certified plastic surgeon, Daniel Mills, MD, recently performed Cellfina on a patient who agreed to have her experience recorded on video. You can check out how Cellfina works by watching the brief video on sister website. If you would like more information on Cellfina, please contact Laguna Beach Rejuvenation & Wellness today!