ALASTIN Skincare™ Now Offered at Laguna Beach Rejuvenation & Wellness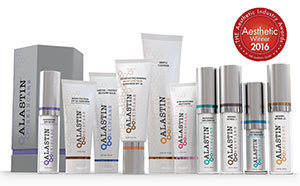 Laguna Beach Rejuvenation & Wellness is pleased to announce that we have added the advanced ALASTIN Skincare™ line to our expansive array of medical skin care products! This new, award-winning skin care line is designed with innovative TriHex Technology™—a specialized blend of peptides and other components proven to rid structural elements in the dermis of aged and damaged proteins, ultimately promoting improved skin renewal and rejuvenation.
ALASTIN Skincare™ products are organized into two specific lines of their own: Procedure Enhancement Systems and Restore & Renew. Creams in the Procedure Enhancement Systems line can be excellent for individuals who are considering a cosmetic procedure. They can help prepare the skin for aesthetic treatment, support the skin's healing and recovery process after treatment, and aid in the protection of final results. For patients interested in everyday skin care products, the Restore & Renew line can be a fantastic choice. Recommended for daily application, these creams help to strengthen the skin, improve signs of aging, and prevent future skin damage.
If you are seeking to enhance the health and vitality of your skin, we encourage you to come into our med spa to find out if ALASTIN Skincare™ would be right for you. Led by board-certified plastic surgeon Daniel C. Mills, MD, our experienced team can help you select the most effective skin care products for your specific needs and goals. Contact Laguna Beach Rejuvenation & Wellness online or by phone today to schedule a consultation.